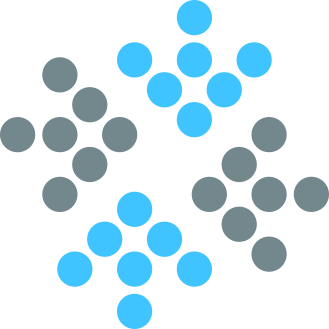 systemic

Data Ethics

Framework
A stable foundation for responsible innovation
The Systemic Data Ethics framework is a whole system view of data ethics. It enables organizations to make sense of what Data Ethics means in practice, providing a stable foundation for long term strategy, and a way to take the next step.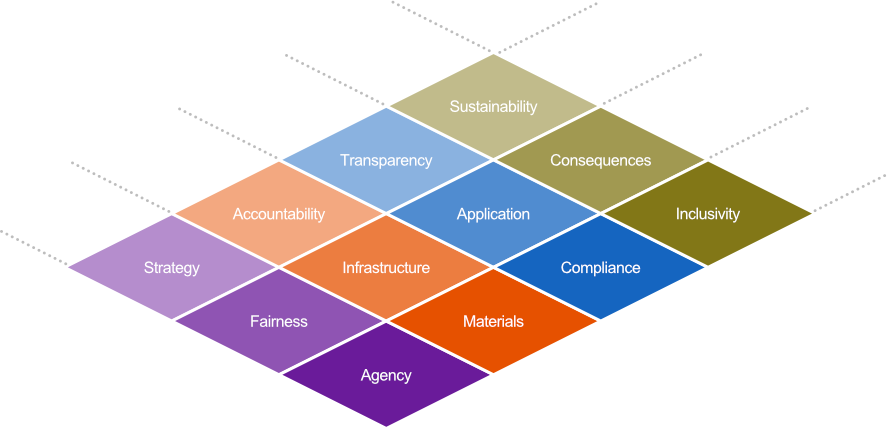 ---
The Framework
The systemic nature of the framework enables these domains to remain stable, even as the field of data and AI ethics changes all around us. There will always be 12 domains in Systemic Data Ethics.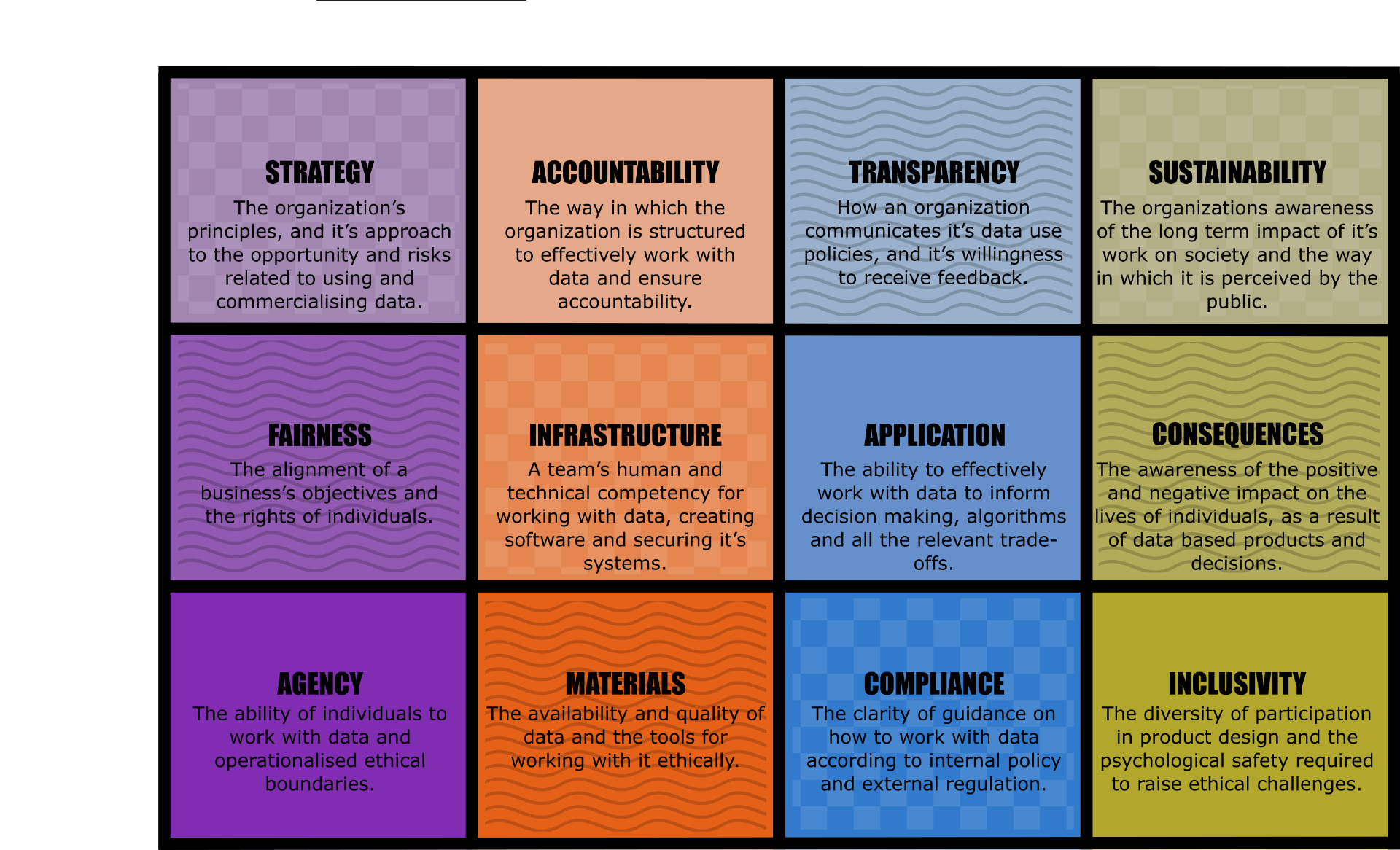 Stable
12 Domains to simplify complexity
In a nutshell, the Systemic Data Ethics framework divides the field of data ethics into 12 structured domains. These domains simplify strategy, help avoid blind-spots and diversity of what is required, and enable more effective delegation.
Structured
Structured to enable classification and measurement
The structure of the domains also provide a practical foundation for information classification and systemic diagnostics. Enabling research and practice from many different sources to be integrated and powering tools for measurement and benchmarking.
Inclusive
Support rich multi-stakeholder dialogue
Each domain in the framework represents a different set of values and area of focus. Adopting the framework makes it possible to design and facilitate effective multi-stakeholder, collaborative dialogue and exploration, supporting greater diversity of input and guiding better risk identification and management.
---
A map of the system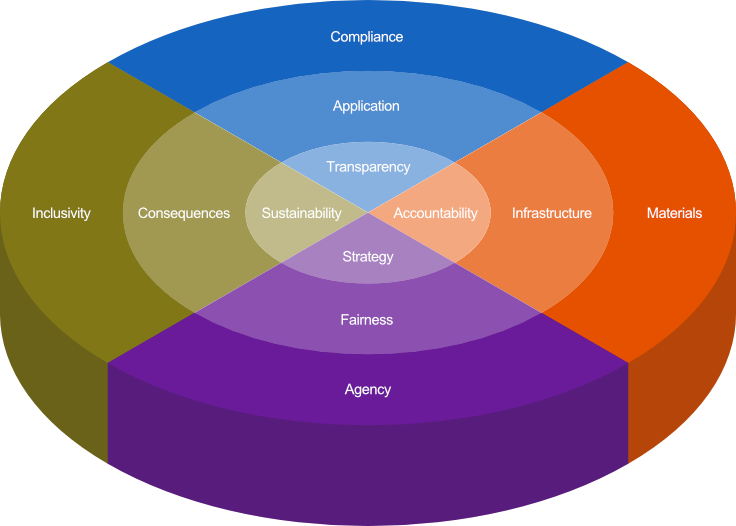 A systemic framework is established by first defining the properties of the whole system, and then integrating information. This process is highly effective at reducing the complexity in areas of innovation and uncertainty, and makes it possible to constantly incorporate new information and evolve without needing to change it's structure.
The 12 dimensions of Systemic Data Ethics are emergent, arising from the combination of a simpler set of rules.

The Framework has been designed using a combination of two different "lenses": 4 Dimensions and 3 Levels.

Each of these systemic lenses is capable of categorising any data point, used in combination, they provide very practical level of detail: 12 distinct, but interconnected domains.
Dimensions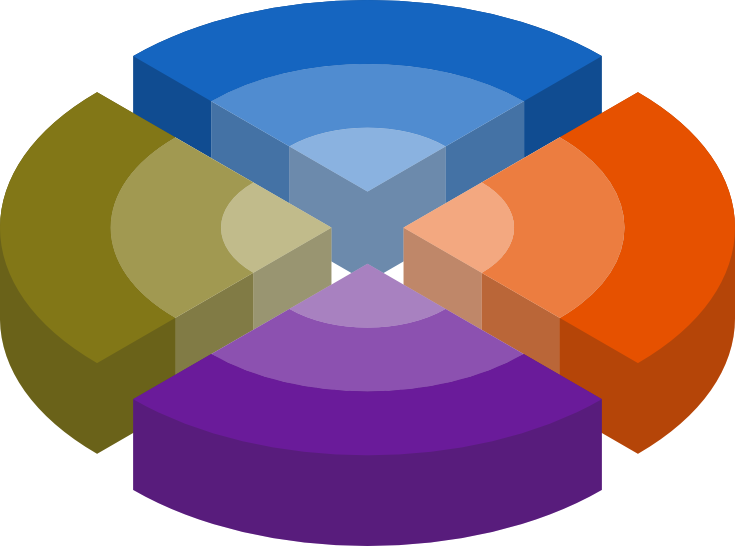 The four systemic dimensions of the Systemic Data Ethics Framework are, in part, inspired by the dimensions/quadrants of Integral Theory. These dimensions have been defined in a way that allows any approach to a topic to be assigned to a category.
Within the Systemic Data Ethics Framework, we categorize all forms of activity within one of these four dimensions.
| Dimension | Description |
| --- | --- |
| Intention | The ethical decisions required to achieve goals and objectives, at an individual/design level, day-to-day operations and strategy. |
| Implementation | The ethics of practical implementation, at the levels of specific data-sources, technical infrastructure and organizational structure |
| Information | The ethics of working with information and processes. Internal process, external regulation, algorithms, value optimisation, and the transparency of external communications |
| Implication | The human, and often unplanned, influences and impact. Organizational culture, diversity, the effect products have on human rights and communities, and the bigger changes in society. |
Levels
A system can be defined as "a regularly interacting or interdependent group of items forming a unified whole". As such, it is possible to map a system by looking at three different levels: Individual components, relationships between components and the whole.
Within the Systemic Data Ethics Framework, we define these three levels as:
| Level | Description |
| --- | --- |
| Governance (whole) | The work required at an organizational level to use and manage data and AI within an economic or social context. This includes a business decisions and it's strategy to commercialise data, an organization's structure, the way in which it communicates (and listens to) the public as well as the long term, social and environmental impact of any data or AI use. |
| Operations (relationships) | The ethical issues related to the ongoing operation of data and AI products and services. These tend to be internal to the organization, focusing on the teams and practices involved in using AI or data tools. This level includes day-to-day management of tools, technical infrastructure and security, the quality of algorithms, and the understanding of the human consequences of tools. |
| Design (individuals) | The ethics of creating products that use data and AI. Much of this work is undertaken by primarily individuals. The selection of problems and user needs to solve, the raw data, the rules and regulations that define ethical standards and the participation, inclusivity and culture of teams designing these systems. |
Systemic Geometry
One of the significant benefits of a systemic framework is that it is geometric. More than simply a collection of categories, the framework has a "real" visual structure. This structure allows for social and technical tools and processes that are impossible for more conventional, analytical, frameworks.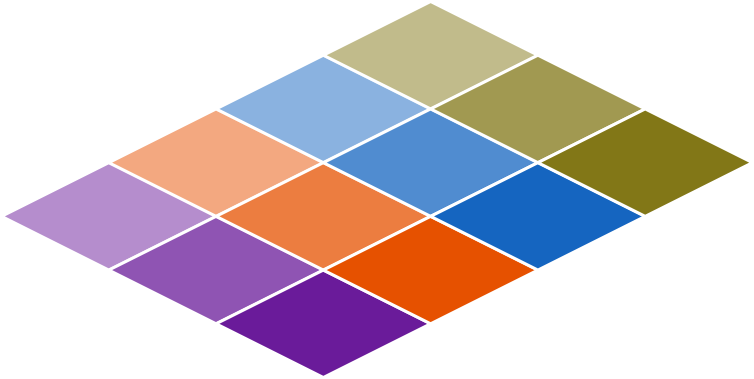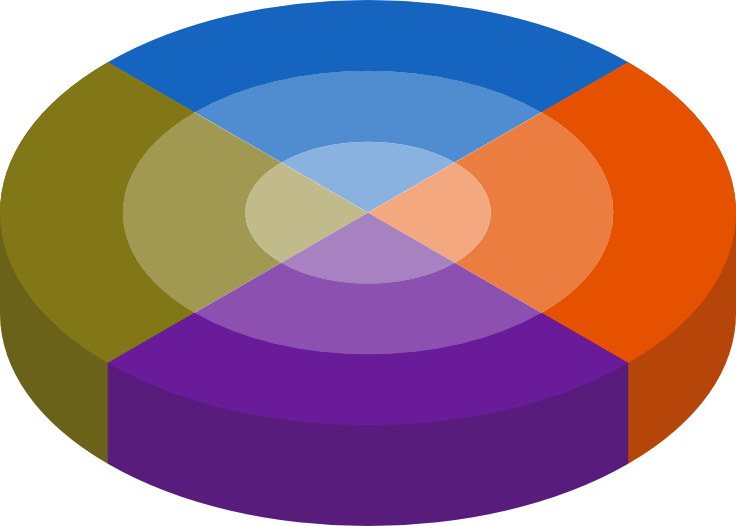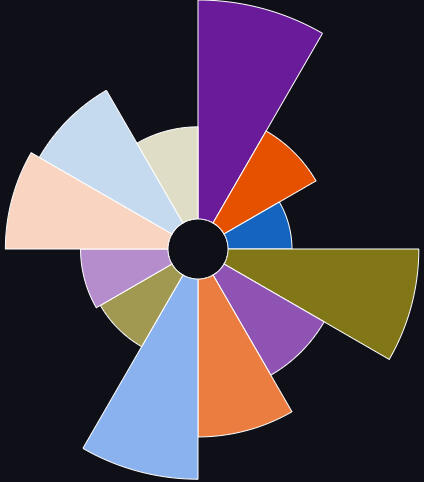 The framework can be projected in multiple, visual ways, each of which supports different forms of insight and supporting the creation of unique tools and processes.
---
In practice
The Systemic Data Ethics Framework has been designed to support better, wiser application of cutting edge technology.
Governance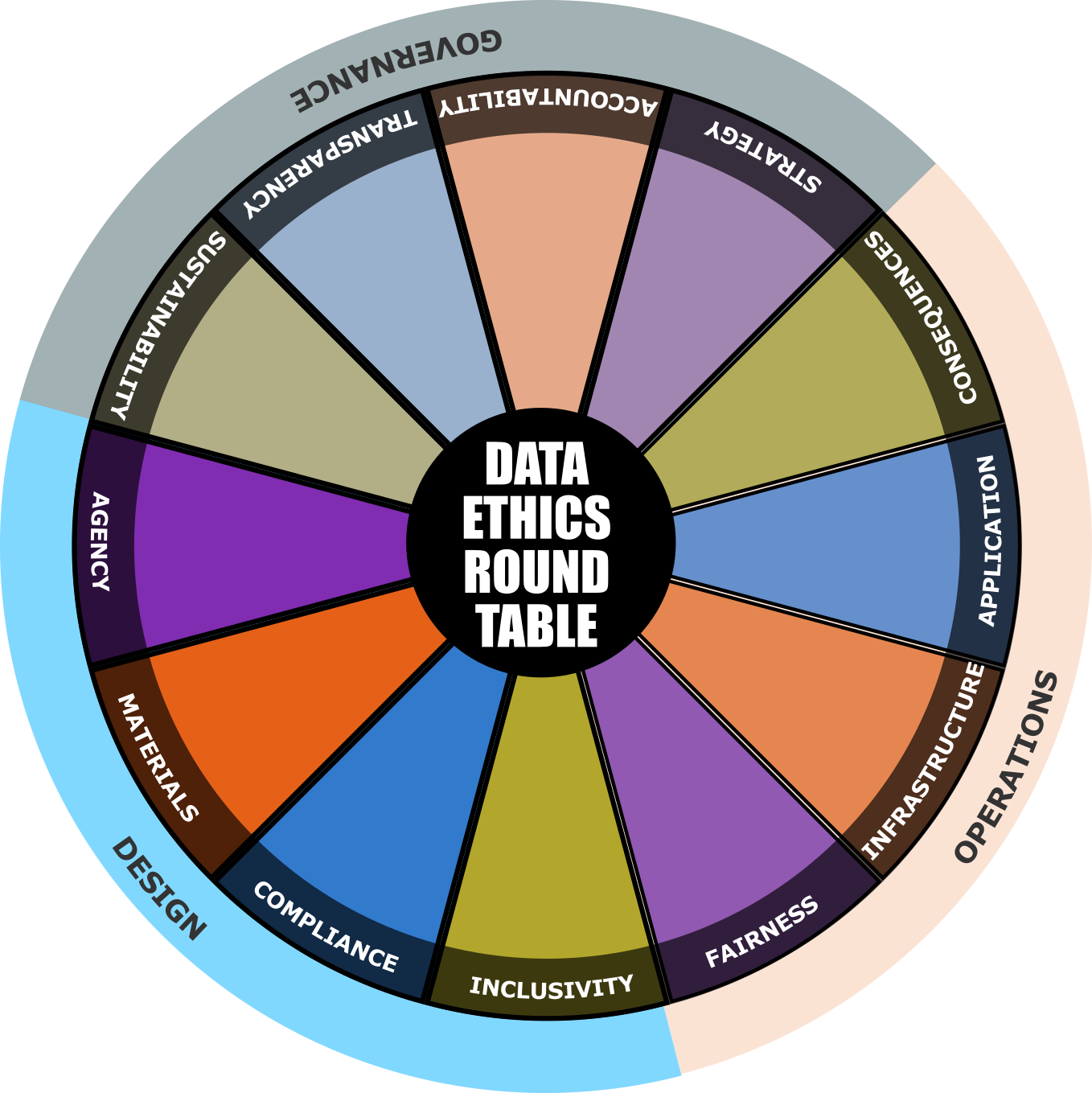 Systemic Frameworks for ethical decision making and collaborative working are not new. In fact various versions of governance models incorporating 12 domains appear in many contexts.

King Arthur's round table had twelve knights, Jesus had twelve disciples, there were twelve ruling Gods in the Greek and Roman pantheons.

Governance models featuring twelve seats, each of which is responsible for a different aspect of the whole are effective for many different, practical reasons.

The Systemic Data Ethics Framework supports effective governance and multi-stakeholder practices by establishing clear boundaries between areas of work and responsibility.
Diagnostics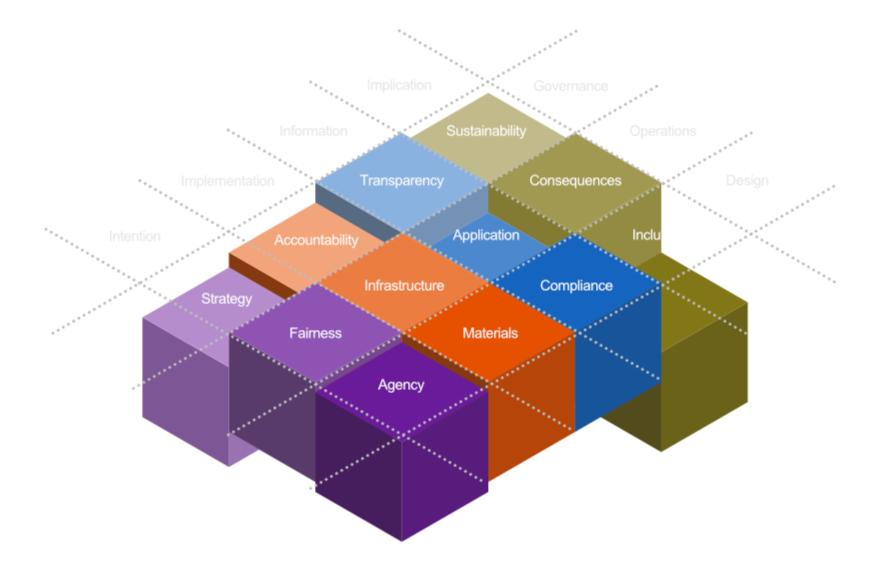 The emergent, systemic geometry of the framework supports the creation of diagnostic processes by creating relationships between different domains.

By harnessing the underlying correlations, it becomes possible to infer aspects of the system that may be hidden below the surface.
Categorization
The Systemic Data Ethics Framework can be used to categorize and cross reference actions and information.

As a universal framework, it is possible to incorporate and map all other frameworks and research within the domain of data ethics and AI.

This universal taxonomy creates a shared language, and makes it possible to integrate diverse aspects of knowledge into a coherent whole.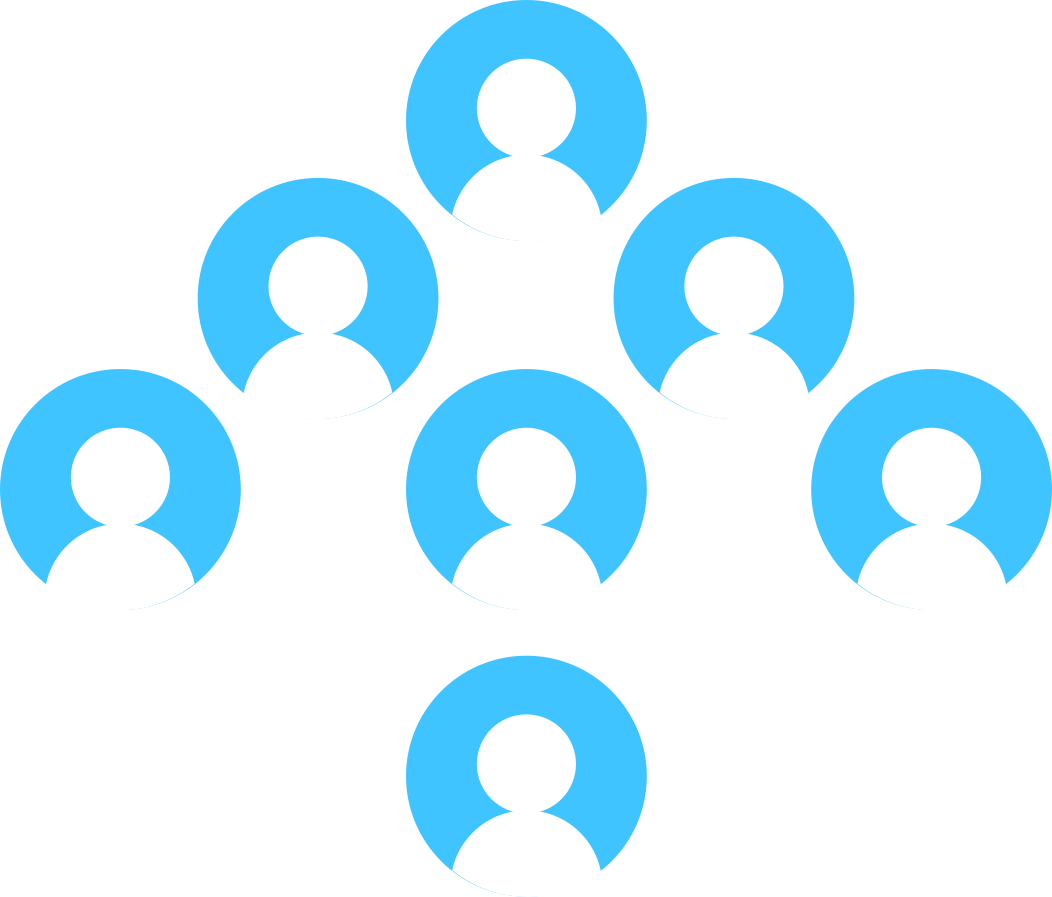 ---
Know more
The Systemic Data Ethics Framework is backed by many years of research into systemic practices and a large meta-library of third party papers - that have been processed through the framework.
Detail
The library
The majority of detail on the framework is available in our Coda.io library. (Which, can sometimes not be accessible from corporate environments. We're working on alternate forms of content.
Services
Implementation guidance
We offer professional support at many levels to enable organizations to effectively adopt the framework.
Talk
Ask your questions
We would like to know what you think, and to help you understand and apply our work.

Get in touch and lets start talking.
Get In Touch
---
The Systemic Data Ethics Framework is free to use, and can support and enhance any existing work on ethical data and AI.

We're very happy to receive any questions, comments and feedback in an effort to improve the system.
We do not sell or share any information.